At the wonderful village of NA, situated on the North-Western part of Ikaria at a forestry mountainside, away from the unpleasant voices of the city you will find Eutichias Studios.

The studios are operational since 2001 and been renovated with an addition of a new building by 2004. Amphitheatric all built over the most beautiful beach of Ikaria, offers an incredible view to the Aegean Sea, which is only 150 meters away from your doorstep.

Eutichias Studios are a family business under the management of Mr. Ioannis and Eutichia Meli.

"We take good care of our customers and we are happy to see them coming back to us to spend their holidays".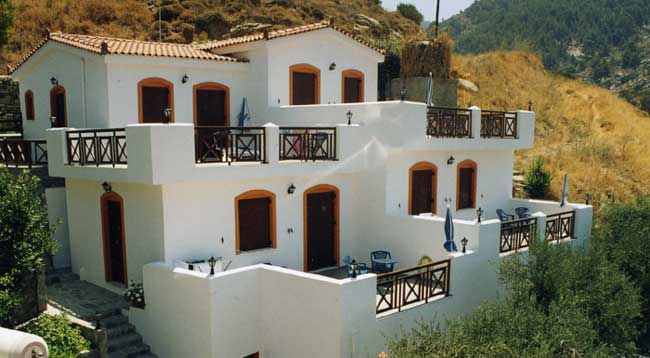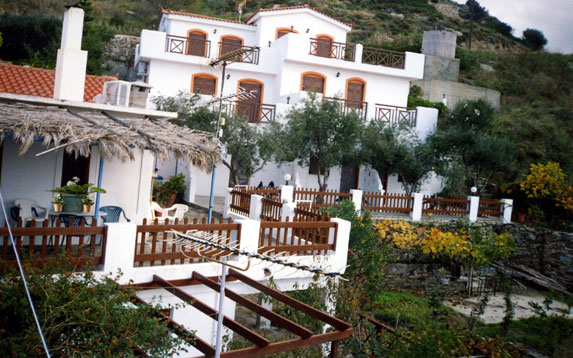 There seven studios for two or three persons (on certain occasion four), which create a sense of relaxation and pleasure. All seven fully furnished for a pleasant stay, with great balconies, (coffee tables, umbrellas and sun beds), with fantastic view to the wonderful gulf of Na, where the guests will be amazed from the amassing sunset.